Product Description


Material : Gold Plated Brass
Size : 6x6 Inch
Frame : Wooden
Weight 600g
Note 1: Kindly Whatsapp (+6019-345 6149) or email ([email protected]) your : Name, Rhasi & Natchathiram for us to perform Pooja. If details is not supplied, we will perform Pooja based on Name stated in the order form.
Note 2: Jeeva Sanjeevini Mooligai is attached with the Yantra to enhance the power of the yantra. Click here to read more about this magical plant : https://en.wikipedia.org/wiki/Sanjeevani_(plant)
---
Mantra for Sri Astha Lakshmi Yantra
Om Mahalakshmiya Sa Vithmahe
Vishnu Patnyai Sa Theemahi
Thanno Laksmi Prachodhayaath
Sri Astha Lakshmi Yantra Explained

Goddess Laxmi is worshipped in eight different forms namely Adi Laxmi, Aishwarya Laxmi, Dhana Laxmi, Dhanya Laxmi, Gaja Laxmi, Santana Laxmi, Veera Laxmi and Vijaya Laxmi.
Ashta Lakshmi Yantra represents the eight forms together. She is the Goddess for good fortune and wealth. Sri Mahalakshmi represents divine happiness, prosperity and spiritual & mental satisfaction. It is believed that worshipping Ashta Devi's will give good fortune and one can be blessed with immense happiness, wealth and prosperity in life.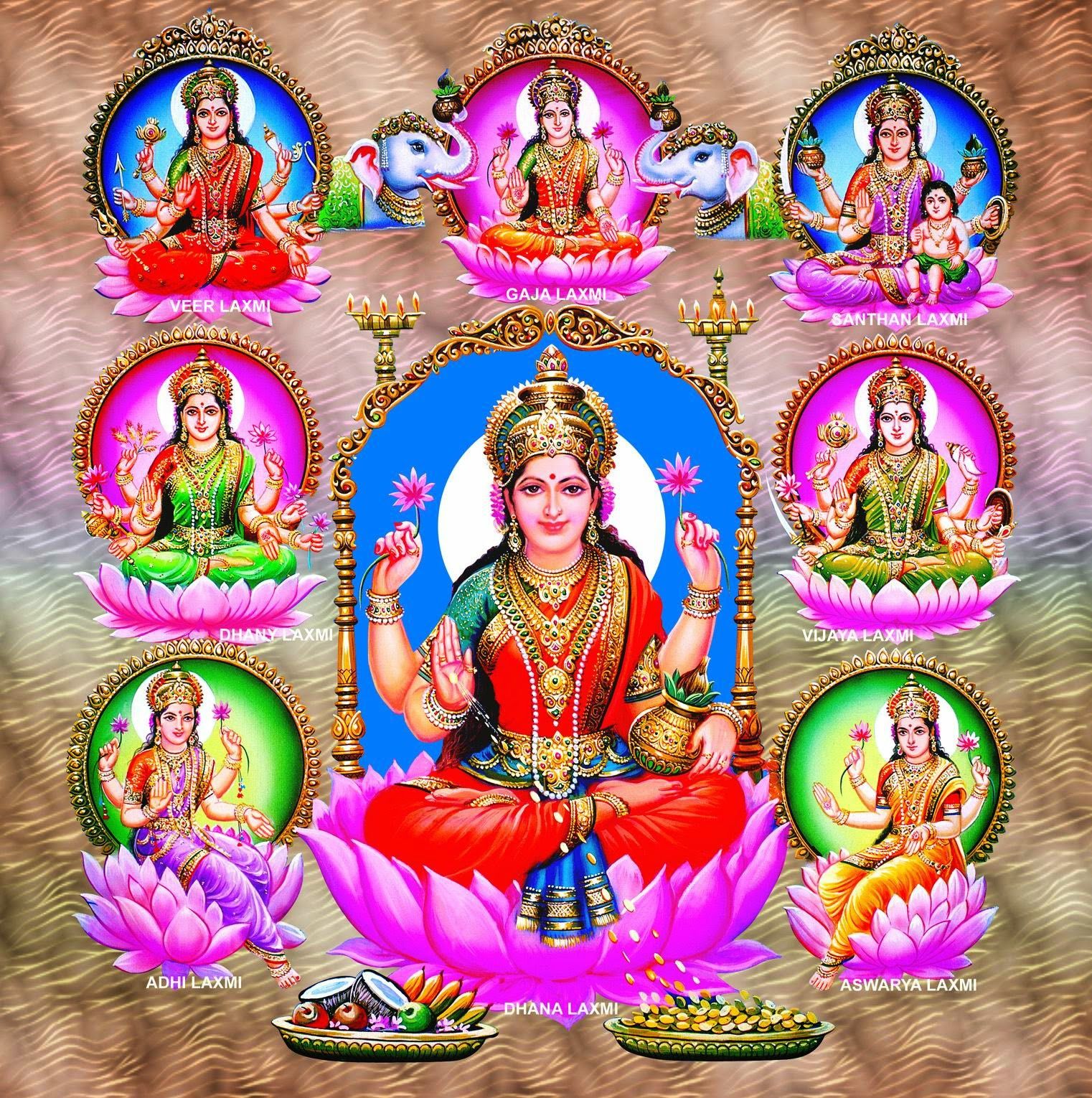 Why our Yantra is Better / Powerful
We are proud to emphasise that each of our Yantra is designed with precise accuracy on the details of the Yantra drawings as stated in the original form without mistakes that could render the Yantra useless. Beside the strict Yantra drawing science, we perform great Homas and rituals to energize the Yantra before final Prayers on behalf of the recipient before delivered to our customers.
Kindly watch the video below to understand the length of efforts we undertake in order to produce most powerful Yantra's known to mankind.