Product Description


Material : Pure Silver
Size : 3x3 Inch
Frame : Wooden
Weight 300g
Note 1: Kindly Whatsapp (+6019-345 6149) or email ([email protected]) your : Name, Rhasi & Natchathiram for us to perform Pooja. If details is not supplied, we will perform Pooja based on Name stated in the order form.
Note 2: Jeeva Sanjeevini Mooligai is attached with the Yantra to enhance the power of the yantra. Click here to read more about this magical plant : https://en.wikipedia.org/wiki/Sanjeevani_(plant)
---
Mantra for Dhanvantri Yantra
Om Vaithyaraajaaya Vithmahe
Amruthakalaasaaya Theemahi
Thanno Dhanvanthiri Prachothayaath
Why Dhanvantri Yantra and Who's Lord Dhanvantri?
Lord Sri Dhanvanthari is said to be the greatest doctor of Hindu Vedic Science. He was one who brought out the Amritha Kalasam from Parkadal (Milk Ocean) when the Devas and Asuras were working together to get the it. Having this Yantra at home believed will protect one from all kinds of illness.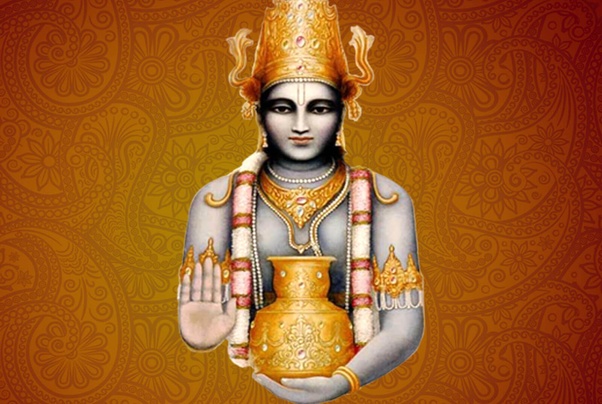 How to use Dhanvantri Yantra
Prayers for Dhanvanthiri Yantra should be done on Saturdays with offering of Thulasi and Jasmine flowers. Best prasatham will be milk payasam and ponggal.
If health ailments are your impediments to achieve success, your prayers to Lord Dhanvantri will heal your health problems. His Yantra contains those radiations that can rejuvenate your body and soul.
The positive vibrations of the Yantra can liberate you from untreatable illnesses and bless you with happiness and peace.
Why our Yantra is Better / Powerful
We are proud to emphasise that each of our Yantra is designed with precise accuracy on the details of the Yantra drawings as stated in the original form without mistakes that could render the Yantra useless. Beside the strict Yantra drawing science, we perform great Homas and rituals to energize the Yantra before final Prayers on behalf of the recipient before delivered to our customers.
Kindly watch the video below to understand the length of efforts we undertake in order to produce most powerful Yantra's known to mankind.